Denmark's Meaning Of Life
Friends give Meaning to Life
One of the things which give my life meaning is to be in contact with many people. Not only family and friends in my own country, but also to have friends in other countries.
I love my country and would love to show some friends around.
I also like to visit friends abroad and see how they spend their life, and learn about other countries, religion and interests. I will have mail penfriends for as long I can use my brain and my mail.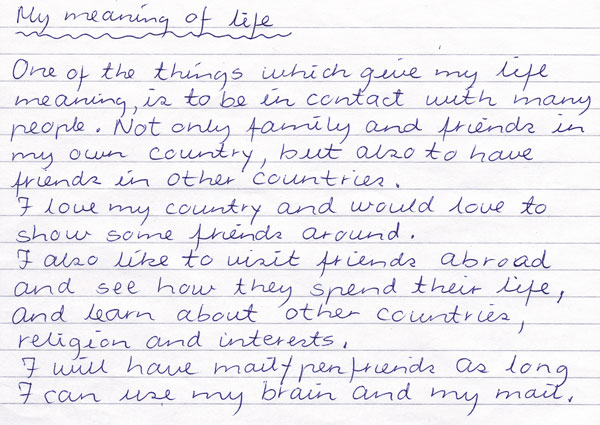 This is the meaning of life.
The meaning of life is being happy and haveing a nice family. Knowing that someone likes you is important, but if you are not nice to others then people may not think you are nice and then n obody likes you. I believe you can not live without love and no one likes you your life will become unhappy. So the meaning of life is happyness.