Snail Mail Stationery - Wax Seals
A wax seal applied to your letters will elevate your correspondence to a new level. Whilst not necessary, its the sort of thing that makes your penpal feel special and will immediately make them treasure their new letter.
What is a wax seal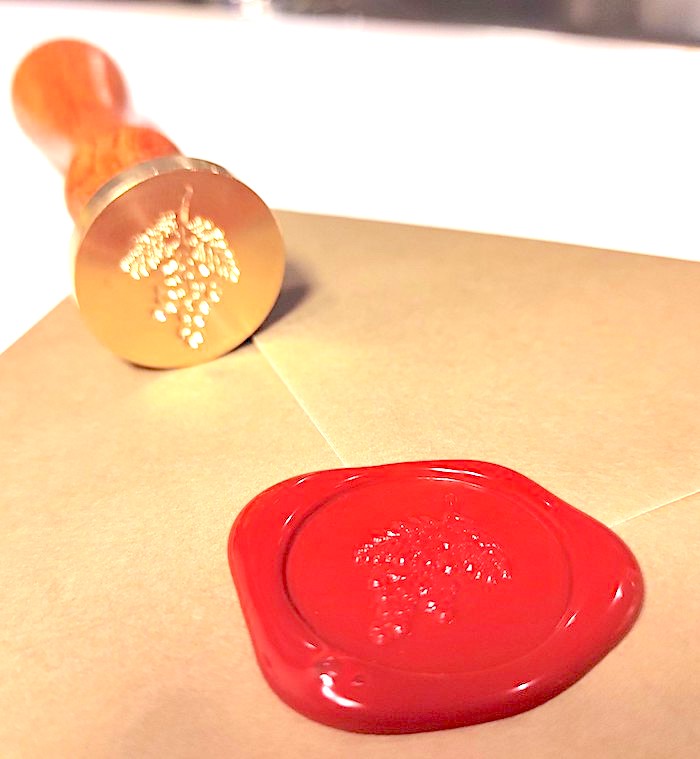 A wax seal is melted wax that is applied to an envelope to seal a letter. Adding a seal to your letters adds some flair and creativity to your correspondence.
Its suprising how satisfying the simple act of dripping wax on a letter is. If your sending letters by post - definitely give it a try.
How do I do this?
Adding a wax seal to a letter can be done in a variety of ways, including:
Dripping wax - (Wax Candle with wick)
The wick of the candle is lit and the wax is slowly dripped onto the envelope, ready to be stamped with the seal. Experiment with how long you wait until depressing the stamp to perfect your seals.
Melting wax in a spoon - (Wax beads or chunks)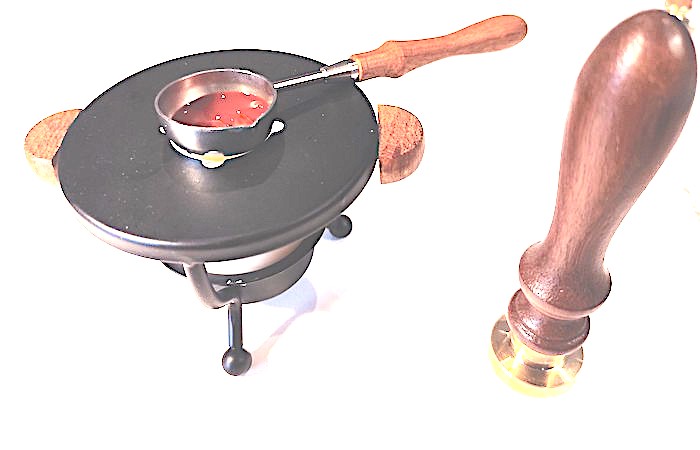 For this method, you must use wax in bead form, 2-4 small beads is usually enough for 1 seal. The wax is placed in a melting spoon and set on top of a small candle using a special spoon holder. Once the wax is melted, it is poured onto the envelope and stamped with the seal. In our testing, it is a good idea to go with a spoon holder that has good distance between the flame and the spoon so you have more control over temperature. If the wax is bubbling, it is too hot.
Using a hot glue gun - (Sticks of wax made for a glue gun)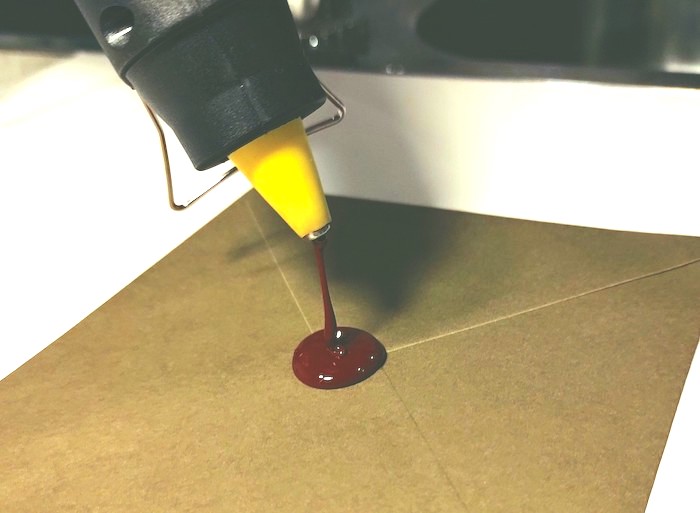 For this method, you must use cylindrical wax sticks designed for a glue gun. This method is extremely easy if using a single wax colour. The wax is placed in the glue gun and once it is hot enough, you can begin to depress the gun and drip wax directly onto your envelope. The wax comes out quite runny and you may need to wait 20 seconds prior to depressing the stamp to ensure a good seal.
Sticking on premade wax stickers This can be done by making your own wax seals on a non stick surface such as baking paper. The Seals are then completed with double sided adhesive. You can also just purchase premade seal stickers. The stickers come in sheets and are applied directly using the self adhesive backing provided.
More than just melting wax You can always take your wax sealing to the next level by adding even more creative ideas. Try double layering your wax seals. Add some gold flakes or flower petals to your wax, tie string around packages and apply the wax over the string. The sky is the limit for wax sealing and anything goes. Get some wax and add some drama to your next letter.
Where to get a wax seal?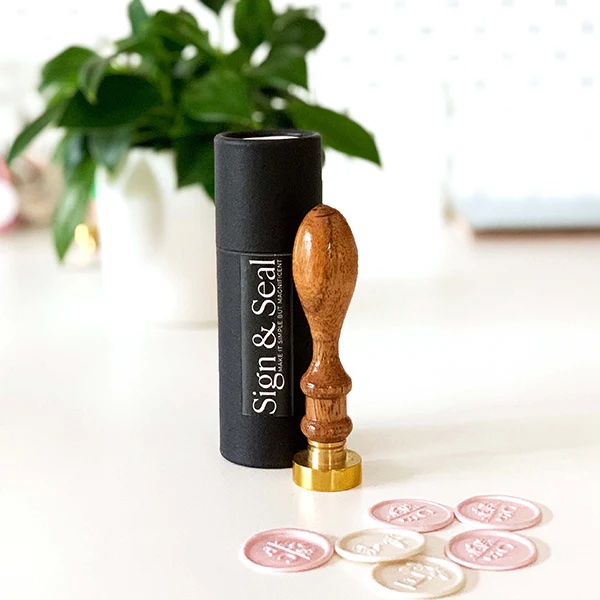 Sign and Seal are a family run business based in Queensland, Australia. They offer a range of wax, custom stamp seals and accessories. We tested their waxes and had a custom designed stamp made up which was crafted in their Australian workshop. The custom stamp was very high quality.
The waxes provided were traditional waxes made in the UK. Their waxes are vegan and non toxic and produced vibrant seals. We received a glue gun and compatible wax rods which worked perfectly. We also cut the wax into smaller pieces to melt in a spoon. Both methods produced an excellent seal. The packaging was minimalistic and environmentally friendly.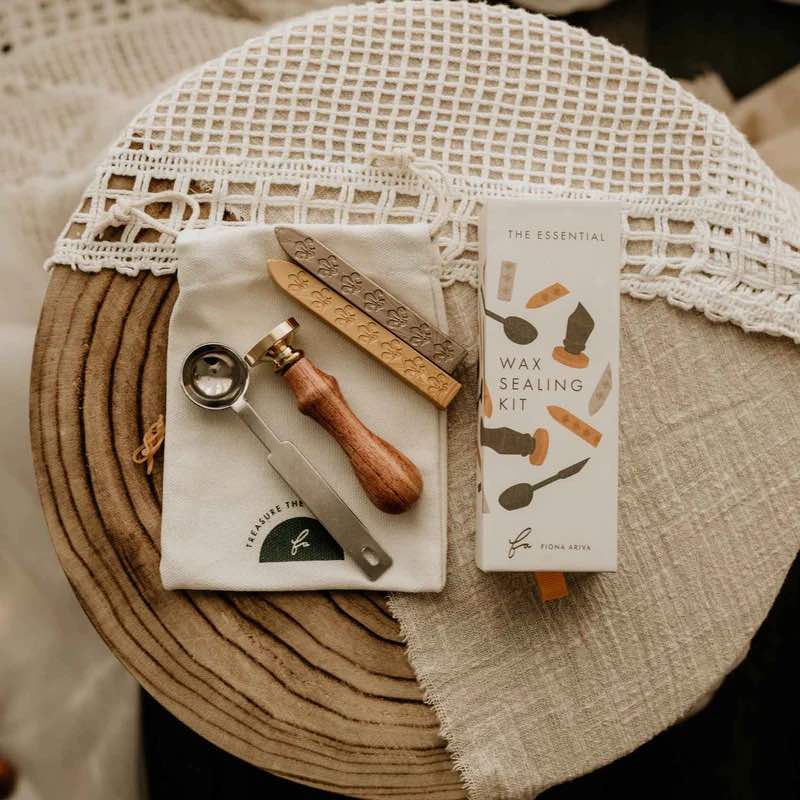 Fiona Ariva
are a calligraphy and stationery shop based in Melbourne, Australia. They offer a broad range of paper goods, calligraphy services and sealing supplies. The items we tested included a spoon holder, a single spout spoon and Wattle themed stamp. Their spoon holder stove which looked like a mini cauldron worked very well. The wattle stamp gave a beautiful result. The wax sealing stamp and accessories came in a beautiful box and canvas bags that will allow for easy storage.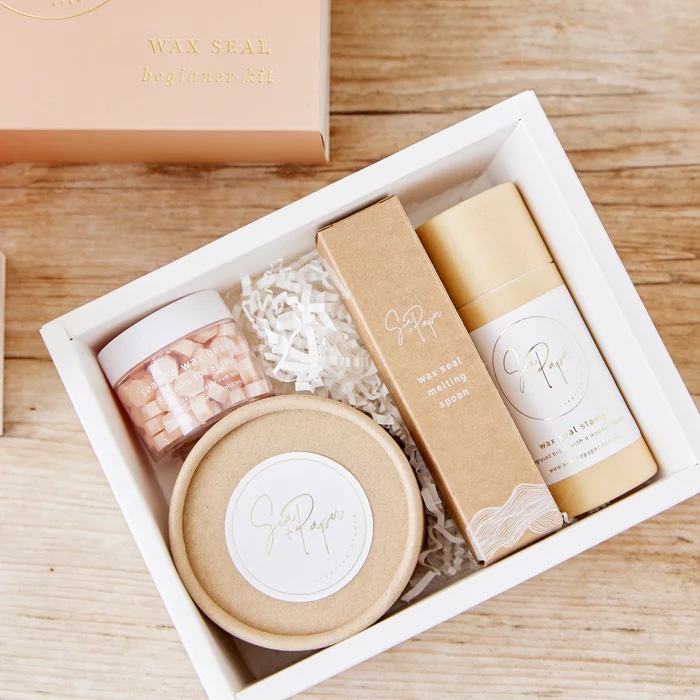 Sea and Paper
are a creative studio based in Melbourne, Australia. They offer a good range of event stationery and wax seals. Their wax and seal kit (wax beads, spoon, stamp and melting stand) was perfect to get started and to produce great looking seals. Their goods were beautifully presented in thoughtfully designed packaging.
Help Your Letters Arrive